Is this the wave of the future with 4-day school weeks on the horizon. Click here to read the full article or an excerpt below.
Impacts on child benefit, tax, car insurance or rail fares mean that working part time can bring greater contentment without financial misery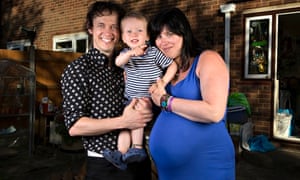 People should work four days a week, not five. That was the advice from one of Britain's leading doctors last week, who declared that we are working too hardand it's bad for our health. "We should be moving towards a four-day week, because the problem we have in the world of work is you've got a proportion of the population who are working too hard and a proportion that haven't got jobs," said Professor John Ashton, the president of the UK Faculty of Public Health.
Sarah Butler switched to a four-day working week at the sixth-form college where she teaches while she was studying for her master's. She intended to make the cut in working hours – and pay – for a year, but has now dropped to two-and-a-half working days since having her son, Indie. She says she will never go back to a five-day week. "There is no amount of money you can put on having that extra day off," she says. "I was trying to do way too much before."
Butler is among those reducing their working hours to improve their quality of life. Their main reasons tend to be to gain more time with children; to study or learn other skills; poor health or, perhaps increasingly, to reduce stress. But how practical is dropping a day?
…
"I responded angrily at first, as I already felt like I didn't have enough time to complete all my tasks. Working less would just make it worse," says Carson. "However, something sparked inside me that wanted to prove the conventional wisdom wrong – that you have to work long, hard hours to create a successful company."
A day later, the couple (then the company's only staff) decided to take every Friday off. Two years later, they hired their first employee and made the four-day week company policy. "We would pay full salaries, offer great benefits, 18 paid days of holiday and yet only work 32 hours a week," says Carson. The company now has 72 full-time employees and is set to earn more than $15m (£8.75m) in revenue this year.
Carson believes the system works because he, and co-founder Alan Johnson, trust their employees. "We see people taking that trust and doing amazing things, not abusing it. It massively increases retention – where else can you go and get 50% more free time with your loved ones?"
One thing that may be surprising for a technology company is that email is banned internally at Treehouse, "because it is a huge time-suck" – tools like forums are used instead.
"The week is intense because you have to work very efficiently to get all your work done," says Carson. "There isn't that feeling of taking a long lunch on a Friday and tuning out. Every minute is valuable."